The law firm of Levinson Raz & Co. handles civil and commercial law and real estate law and specializes in the following areas:
Professional legal representation in real estate transactions – Real estate deals are complex transactions with many legal aspects and are usually the most important transactions in people's lives from a financial point of view. We understand how to examine each transaction carefully and provide professional legal representation all the way from the negotiation stage until the end of the transaction to ensure the ultimate success of the transaction.
We provide professional legal solutions for all areas of real estate. We represent sellers and buyers, renters and landlords, developers, contractors, construction companies, in purchases and sales of residential real estate, lots, industrial buildings, agricultural land, real estate purchase groups, and urban renewal deals, including before public authorities such as the planning and building committees, the Land Registry Administration, the Tax Authority, and others.
Urban Renewal – Urban renewal in Israel has great potential for improving real estate assets, if managed properly, and these projects are considered to be the most complex projects in the real estate industry, requiring extensive knowledge and legal, planning, property law, and contractual experience.
We specialize in the legal accompaniment of projects for urban renewal and TAMA 38. We protect our clients' real estate-related rights and act so that they can get the most out of the real estate assets they hold.
Our services include:
Management of the legal side for the contractor, integrating all the relevant systems for a long term project to realize that project's potential.
Representing tenants in choosing developers and issuing bids.
Negotiating with the developer and concluding contracts with the developer and the contractor involved in the project.
Monitoring the developer's activity and accompanying the planning parties, the planning and building committees, the local authority, and the bank involved in the project, and reports to the tax authorities.
Arranging guarantees and collateral.
Legal supervision of all phases of the project.
Registering properties in the Land Registration Administration and registering shared housing orders (in the case of multiple residents of shared structures).
Negotiations and contracts – The negotiation stage is the basis for a contract that strengthen clients' position . We will know how to negotiate from the perspective of the future and avoid mistakes that may cause results of aggravation and financial losses to the customer in the near and long term. We will know how to use professional tactics and strategies that will lead to the signing of a legally binding contract that will accurately and effectively reflect the client's needs, desires, and interests.
Our firm has gained extensive experience in the field of contract law, in negotiating, closing, and implementing contracts, with an emphasis on fair negotiations and due diligence to minimize the risk of unpleasant surprises.
Handling of estates and probate proceedings – We specialize in writing wills that ensure that the inheritance will be distributed according to the genuine desires of the deceased, prevent the possibility of disqualifying the will as invalid, and minimize inheritance battles between the heirs. We have accumulated extensive experience in portfolio management of wills, estate management, defending or opposing the validity of a will, and all inheritance law matters.
Our firm is led by attorneys Oded Levinson and Moshe Raz, who bring with them extensive knowledge and experience in their fields of expertise.
We believe that professional integrity, reliability, and dedication are important elements of the legal representation of our clients. We are attentive to the needs and desires of our clients and perform any legal services in an atmosphere of full transparency towards our clients. We have earned our reputation over many years of practice and we intend to do all within our power to maintain and enhance that good reputation.
Contact us for an initial consultation without obligation!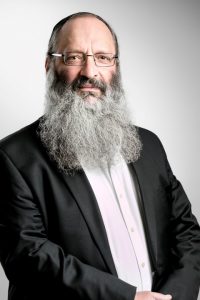 Adv. Oded Lewensohn He has his LL.B. from the Faculty of Law, Bar Ilan University.
is a graduate of the State University of New York (SUNY), in Radio and Television Studies.
Adv. Levinson has gained extensive experience in civil law, managing land, real estate, commercial, and corporate negotiations. He has served as a director in state companies, provided professional advice to the Ministry of Energy and Infrastructure, and edited and directed economic programs in well-known media outlets.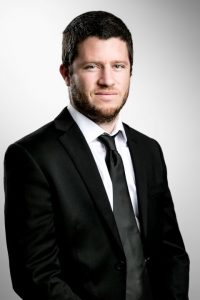 Adv. Moshe Raz holds his BA in Law from Ono Academic College.
Adv. Raz passed specialized training in real estate taxation law and has accumulated experience in handling real estate transactions, urban renewal project management, real estate taxation, and inheritance law. Adv. Raz is a member of the audit committees of various organizations and entities, representing them and providing legal counsel.